Spring cleaning time - come take a look!
I am taking offers on everything!
- Paypal only please
- I am not interested in trades
- All items are in UK sizes when possible
- Have any questions? Ask away!
Skirts: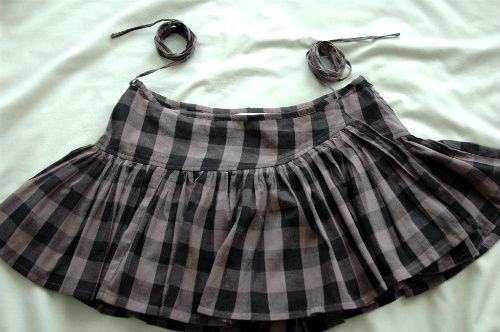 Size: 12 UK

This skirt has been worn once. The rolled up strings are ties that go around the waist of the skirt. It's got a lovely frilly bounce to it!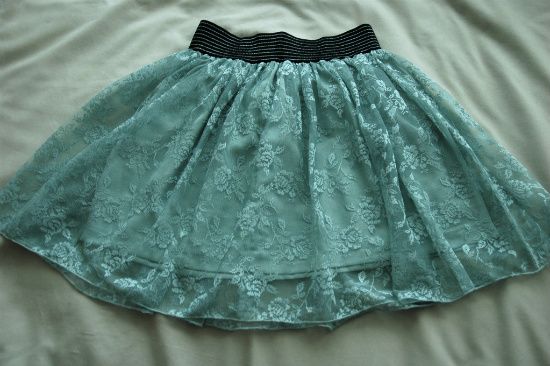 Size: 8/10 (says 8, but the waist is elastic and fits a size 10 too)

This gorgeous skirt has also been worn once - it has a satin slip with a lace overlay.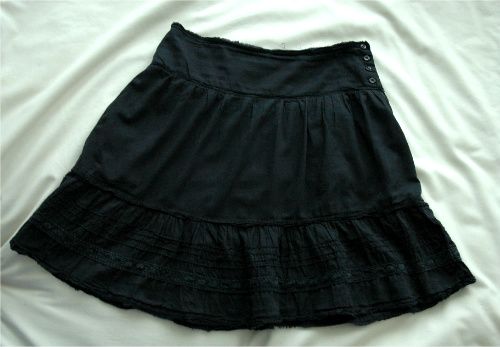 Size: M (European 38/ UK size 10) - though it fits a size 8 too

It has a 'frayed' and worn look to it (bought it like this new)



Trousers: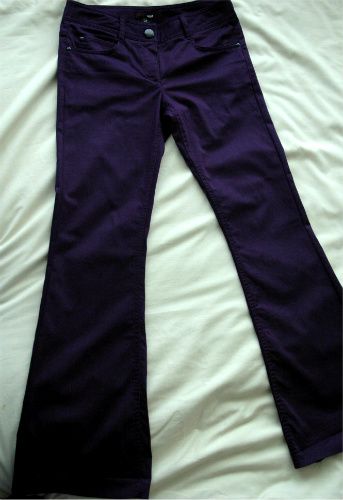 Size: 8/10 (says size 8 but fits a size 10)

These are from H&M, worn them twice. They are a gorgeous deep shade of purple, but I just don't wear them enough!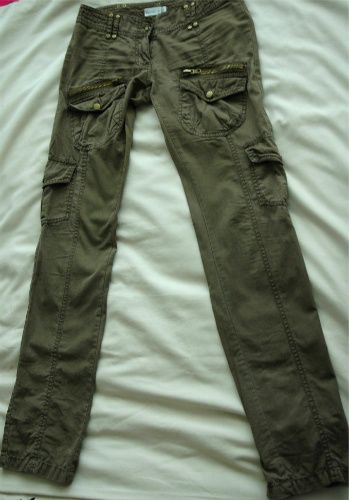 Size: 32/34 European, size 6 UK (though fit a size 8, if you want them to be skin tight)

These are a cameo shade of green, have loads of zippers and stuff - they are made of a lightweight fabric, so they're great for Summer!



Tops: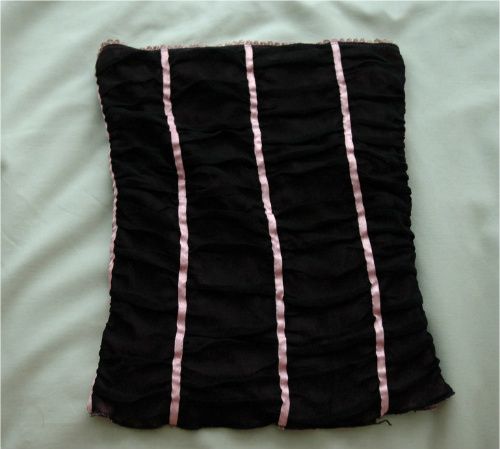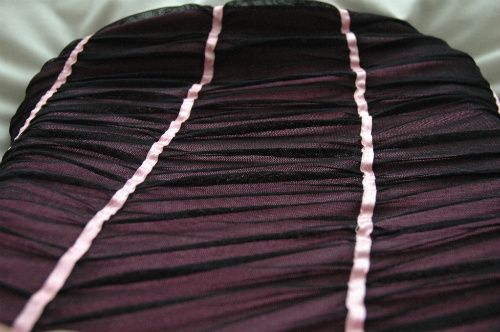 Size: 8/10

Gorgeous top, it's luminous pink with black tulle overlay and satin ribbon - it gives a sort of 'corseted look' when worn and it's very strechy.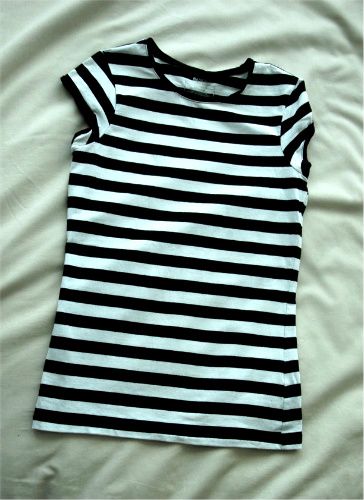 Size: 8 UK

Black and white t-shirt (strechy), used twice.



Dresses: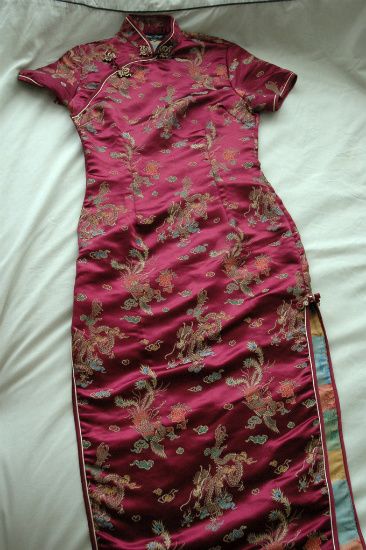 Size: 8/10 UK (says size 10 but fits a size 8 too)

A real beauty - this Chinese silk dress is deep red with golden, red, royal blue and green embroidery. Like new, worn once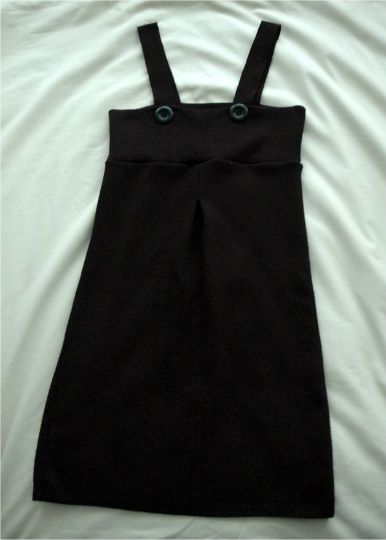 Size: Onesize (says so on label, and I've seen it easily fit a size 6 and a size 14)

Made out of a very stretchy jersey material, has been worn a bit and shows some signs of it, but has plenty of life left in it!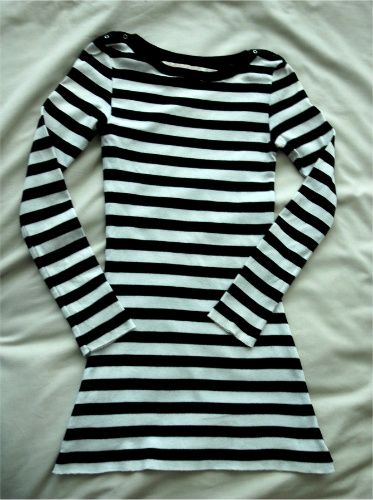 Size: 8 UK

This dress is meant to be worn with leggins otherwise it might be a bit on the short side. Worn twice.





Shoes: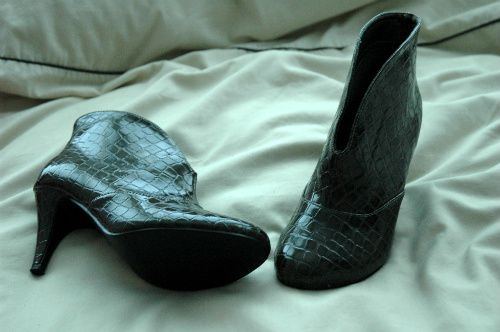 Size: 5

These grey slip-on ankle boots are brand new and have never been worn.




Jerseys/Jackets: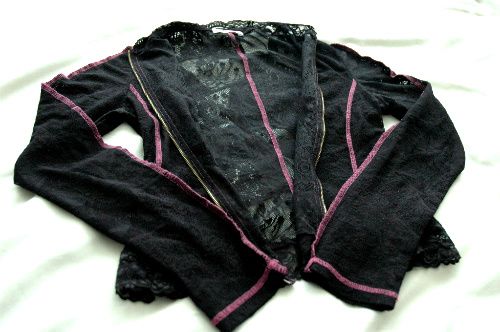 Size: 8/10

Light jacket made out of see-through lace with pink stitching - worn twice.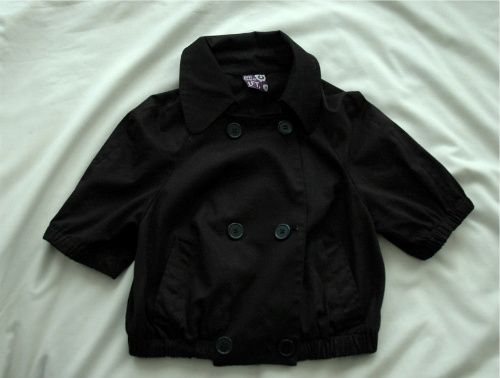 Size: 8/10

Cropped pea jacket, looks adorable when worn! Worn twice.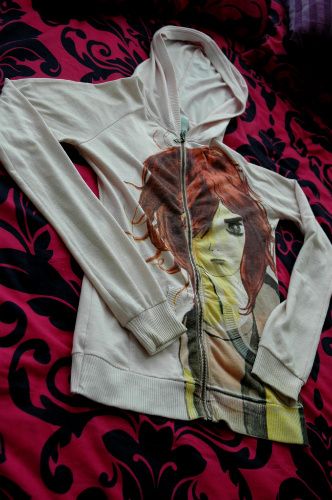 Size: M/L (but I'm a size S and it fits me too)

Light pink Zara hoodie - this has many signs of wear (cuffs a bit dark, etc), but it's so comfortable and the colours of the print are really nice!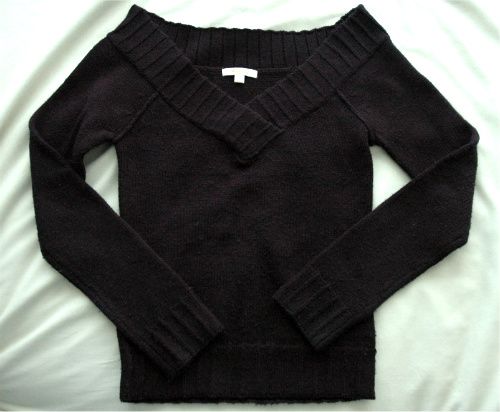 Size: 8

Black jersey - has some wear and pilling, but it's warm and comfy.




Accessories:




The ivory and purple bracelets are brand new and have never been worn (the purple one still has a bit of the tag on it), the pink one has a faded print and has been worn several times.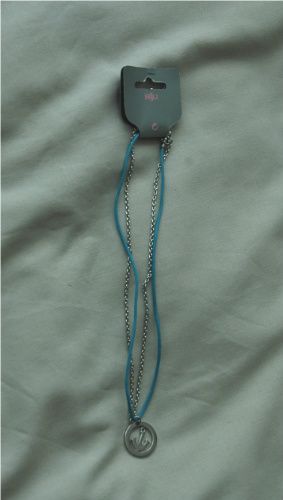 Anchor necklace, brand new with tags.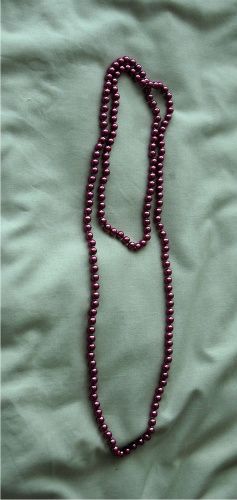 Pink bead necklace - the beads are metal, not plastic.


Thanks for clicking!